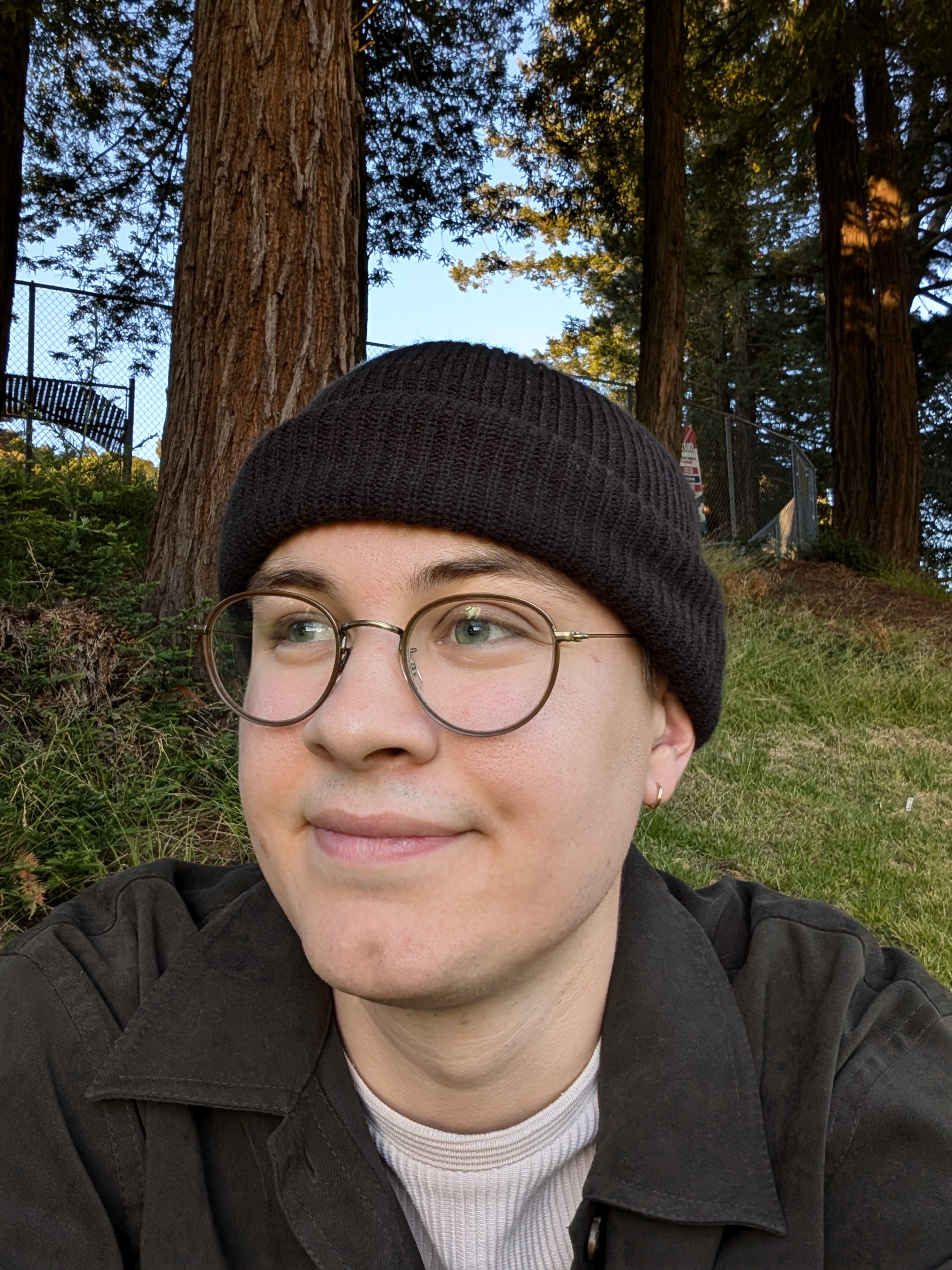 Hi, I'm Ryan Lehmkuhl!
I'm a recent UC Berkeley EECS graduate interested in using cryptography to build decentralized and privacy-preserving systems.

I'm currently taking a gap year to work for Opaque and will be joining the PDOS and CSS groups at MIT as a PhD candidate advised by Henry Corrigan-Gibbs in Fall 2022.

Outside of work, you will probably find me lost somewhere in nature, drinking excessive amounts of coffee, biking, or playing music! I also thoroughly enjoy studying various topics in philosophy, sociology, and psychology.
---
Publications
Efficient Private Delegation of zkSNARK Provers.
Alessandro Chiesa, Ryan Lehmkuhl, Pratyush Mishra, Yinuo Zhang.
In submission IEEE S&P 2022.
Muse: Client-Malicious Secure Inference.
Ryan Lehmkuhl, Pratyush Mishra, Akshayaram Srinivasan, Raluca Ada Popa.
USENIX Security 2021.
Delphi: A Cryptographic Inference Service for Neural Networks.
Pratyush Mishra, Ryan Lehmkuhl, Akshayaram Srinivasan, Wenting Zheng, Raluca Ada Popa.
USENIX Security 2020. (ePrint, Code)